Columbus, Ohio gets a course in improvisation with Tara DeFrancisco!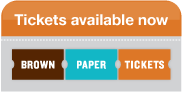 Sunday December 1st, 11am-2pm
$50 covers course materials, class fee, and space rental
All are welcome in this class – new artists, green comedic performers, frustrated corporate workers, hopeful public speakers, and those simply in search of connection & community.
Dress to play like children, and bring a notebook to embrace some theory!
All info at ticket site. Only 16 spots available!
Tickets open Nov 16.
Come change the way you see the world.